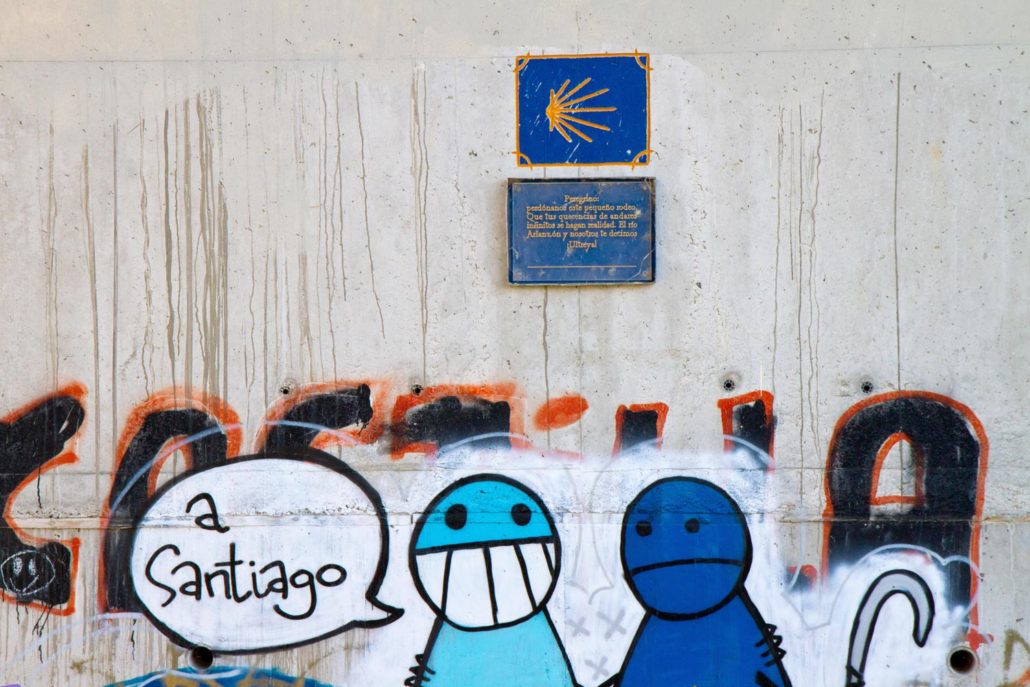 About Camino Guidebooks by Village to Village Press!
We aim for this website to be a portal into all things camino, with first-rate practical resources as well as inspiration photos and reflections.
We are Camino pilgrims ourselves, having walked the Camino Francés, Camino Finisterre and Camino del Norte various times. We hope our website and guide helps others to enjoy the rich experiences of the Camino in life-changing ways, as we have.
If you enjoy this website, we think you will also enjoy our Camino guidebook. This Camino Francés and Finisterre book is chock-full of practical resources, with excellent maps, town amenities, historical information, and prices and amenities of a wide variety of accommodations along the way. In short, this is the guidebook we wish we'd had as pilgrims!
Read more about the history of the Camino de Santiago pilgrimage route.
About Us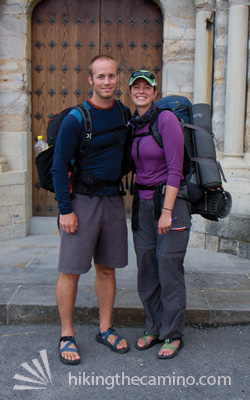 David Landis and Anna Dintaman are an American couple who have been living and working in the Middle East and Mediterranean. They began their work with pilgrimage resources with the Jesus Trail, a 60km hiking path in the Galilee region, which David developed and cofounded. David and Anna published a guidebook to the Jesus Trail.
After making personal pilgrimages on the Camino de Santiago, the pair returned to map and research the route for their guidebook about the Camino Francés.
David and Anna have also worked as consultants for other hiking trail projects in the Middle East, including the Nativity Trail, the Ramallah Highlands Trail, the Masar Ibrahim in Palestine, the Jordan Trail, and the Abraham Path Initiative.
---

Village to Village Press, LLC is a boutique publishing house specializing in niche pilgrimage hiking routes, primarily in the Middle East, Mediterranean and Spain. Village to Village Press is known for its solid practical information, inspirational photography, and clean layout and design. Visit www.villagetovillagepress.com.
Publications and include:
---
Special Pricing is available for Camino and Pilgrim Organizations, Non-Profits, and Retailers.
---
Contact Us