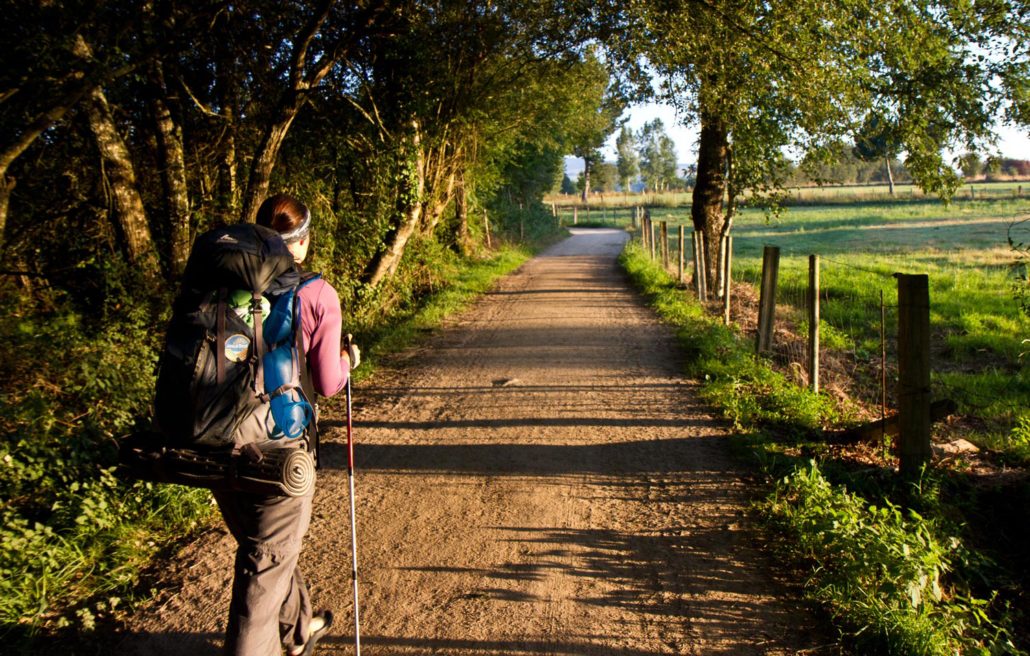 Browse a variety of practical planning resources to help you visualize your Camino and be prepared for everyday logistics.
Start here with the most common questions about the Camino.
Learn about what to expect in the daily rhythm of Camino life.
Read about the different types of accommodations so you can choose the best for your travel style and budget.
Stay supplied with what you need to get you through the day. Check out vegetarian, Celiac and dairy-free options.
Explore how to use these valuable resources for navigation. Understand how the trail is marked.
Services to move your bags from accommodation to accommodation.
Healthcare along the Camino, travel insurance, blisters and foot care, getting fit.
Get to Santiago by bike or horse, more detailed info at caminocyclist.com.