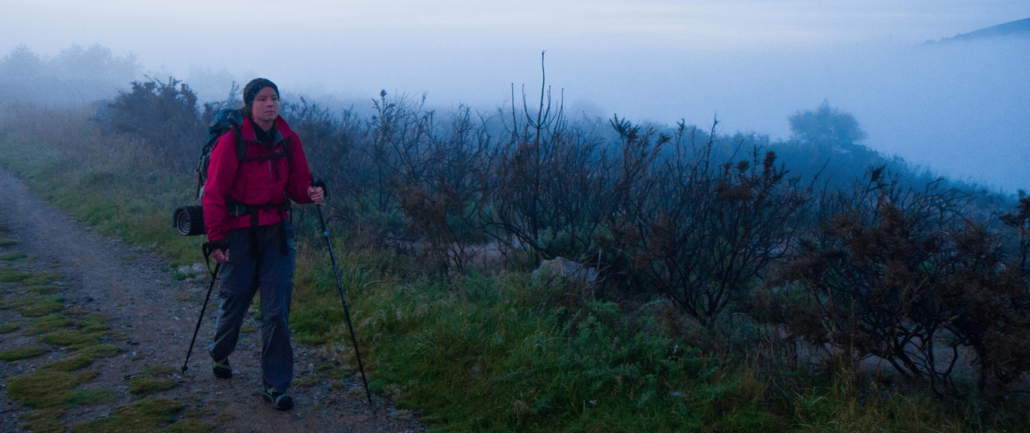 When is the best time to walk the Camino?
Choosing your dates
Your choice of dates will likely depend on what is available with your schedule and committments, and it's possible to take the journey during any month of the year. The two main factors in determining when to go are climate and volume of hikers, each with their respective advantages and disadvantages. May, June, September and October are often considered the best months to walk, as temperatures are moderate and hiker volume is lower than in summer, reducing the stress of competitions for beds. However, each time we've been on the Camino even in the middle of summer, we've rarely had trouble finding a bed.
If you find yourself in a large clump of pilgrims, consider taking a rest day or walking to one of the smaller albergues between the major cities and sites. If there are crowds no matter what and you are struggling to find a bed, consider using private albergues and calling to reserve the day before you plan to arrive.
Another way to walk the full route, if you do not have five or more weeks to walk, is to split the trail up into sections, and walk them in different trips. Many pilgrims walk one or two weeks per year, completing the entire route over the course of several years. Others skip a few days or weeks in the middle by taking a bus or train, in order to walk the highlights of the route in a shorter time. You may be tempted to begin close to Santiago and walk the last week or few days in Galicia. Be aware that this section, especially in high season, is the most popular and often over-crowded.
Summer (June-August)
By far the most popular time to walk the Camino is summer, particularly June-August, which accounts for more than half of the yearly pilgrim traffic. St. James Day is July 25, and many pilgrims try to time their walk to arrive on this day. During Holy Years, when July 25 falls on a Sunday, the Camino becomes an overpacked madhouse and swells to almost double the pilgrims! No need to worry just yet, the next Holy Years aren't until 2021, 2027, and 2032. Sometimes there is competition for beds because of overcrowding, particularly on the last 100 km/60miles. The weather, especially on the Meseta, can be beastly hot during summer, and long days require starting early and resting mid-day. Some hikers walk later in the evening, as the sun sets as late as 10pm.
Spring and Fall (September-October, April-May)
The shoulder seasons of spring and fall are increasing in popularity because of milder weather and greater availability of accommodations. Spring is a wonderful time to encounter wildflowers, migratory birds and cooler weather, though be prepared for plenty of rain and chilly temperatures at night. Late September through October offer pleasant walking weather and is the time of wine harvest for any oenophile (wine lover) pilgrims. We recommend these seasons as a good option to beat the crowds and summer heat, though particularly the spring months can still be very busy.
Winter (Nov-April)
Winter is the least popular season for camino walking, with many albergues, cafes and attractions closed and with quite cold and stark weather. Those albergues that do remain open do not always have heat! Winter pilgrims may need to stay in private accommodations more often, adding expense. Mountain passes may be covered in snow and weather is unpredictable (it's not advised to walk Napoleon's Route on the first day to cross the Pyrenees). There are fewer daylight hours. Snow and rain may obscure trail markers, making it more difficult to stay on the right path. Pilgrims need to carry heavier packs to accommodate warmer clothing and sleeping bag.
However, winter pilgrims often report enjoyment of the solitude and friendship formed with other hearty walkers enduring the challenging weather. Plan more days into your schedule to deal with any unexpected circumstances such as weather, albergue availability and heavier packs. Check daily to see what accommodation options are available for your nights stay.