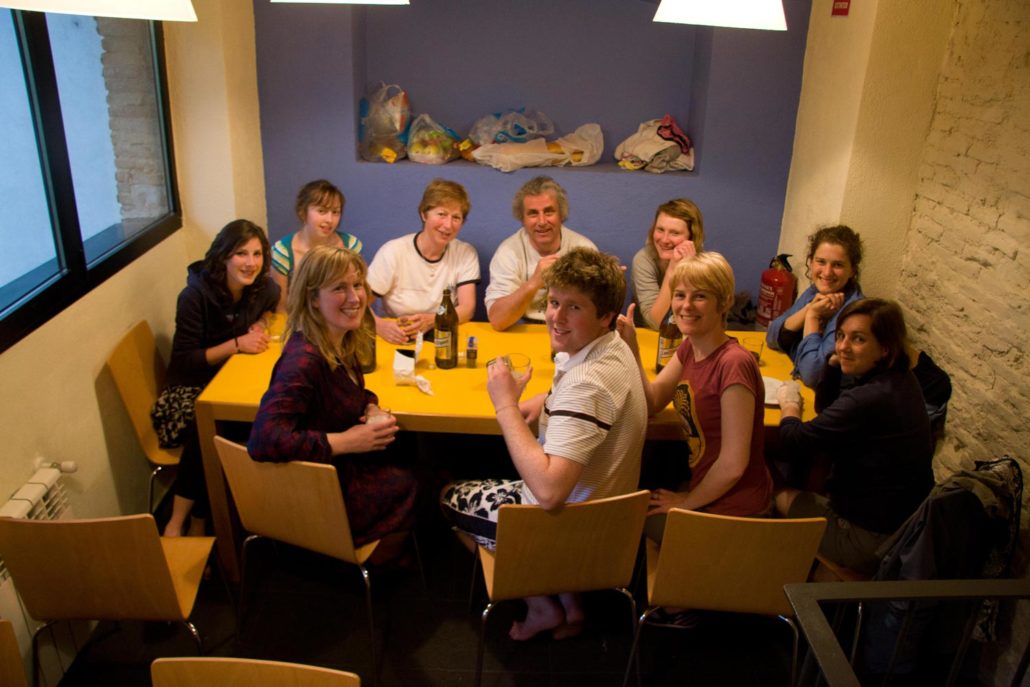 Tours on the Camino de Santiago
A number of tour companies offer guided and self-guided tour packages on the Camino de Santiago. A self-guided tour package means that the tour company will book your hotel rooms and meals, provide luggage transfer, and provide a guidebook or walking notes (but no guide). You can still walk at your own pace without the hassle of figuring out accommodations. This may be a good option for you if you prefer to stay in nicer private accommodations (rather than albergues) and don't have time to plan, research accommodations, make bookings, etc. Dates for self-guided tours are often more flexible, since you don't necessarily need to have a group.
Guided tours provide the added benefit of a knowledgeable tour guide who can help interpret what you see along the camino, illuminating the history and culture of the pilgrimage road. Guided tours are usually on set dates and for groups of 8-20 people. Guided tours often offer a support vehicle if someone is unable to finish the walking on any given day. Some guided tours provide bonus activities, such as wine tastings, visiting sites off-route by tour bus, and rest days with guided tours of important cities. A guided tour might be right for you if you prefer to have a schedule and everything all planned out.
One disadvantage of tours is less freedom in your schedule. Walking independently you can decide to do a very long day when you're feeling strong, or just walk to the next town if you want to take time to visit a site or spend time with new friends. Another disadvantage is you might not have as much of an opportunity to make friends with people outside of your walking group. Albergues are a great place to meet pilgrims of all stripes, so you would miss out on this unique opportunity for meeting people.
Some feel that a tour package may defeat some of the purposes for a pilgrimage, as entering the unknown may leave more room for personal growth, adventure, and learning. Sometimes those on tours are seen as "cheating" since they usually do not carry a heavy backpack, and may stay in lovely hotels rather than dormitories. Many who do a portion of the camino with a tour then feel the confidence to return and walk another section independently. Only you can decide the approach to the Camino that is right for you.