Packing for the Camino
Aim to pack as light as possible for the Camino de Santiago, bringing only essential items. A suggested guide is to plan to carry no more than 10% of your body weight (so if you weight 150 lb, plan to carry no more than 15 lb).  You will be passing through towns and villages along the Camino with ample opportunity to purchase anything you may have forgotten or ran out of, so there is no need to bring items "just in case" they are needed.  Your back and shoulders will thank you for keeping your pack light, and you will be able to maintain a faster pace.
REI (Recreation Equipment Inc.) is a large American consumer cooperative that sells outdoor gear.  A large section of their website is a database devoted to knowledge on outdoor equipment and skills.  We recommend consulting this resource for choosing a specific backpack, hiking shoe or learning more about how to use a GPS.  Available online at www.rei.com/expertadvice.
In Spain, the major outdoor gear retailer in Spain is called Decathlon, which specializes in the Quechua brand gear that many European pilgrims wear. Decathlon has stores in Pamplona, Logroño, Burgos, León, and Santiago as well as major cities such as Madrid, Barcelona, and Paris. Other quality private gear stores also exist in smaller towns such as Astorga and Carrion de los Condes.
Clothing
The best clothing for the Camino are wicking materials which dry quickly, such as synthetic materials or merino wool. Avoid cotton as it takes much longer to dry and does not wick sweat away from the body. Plan to bring two pairs of pants/shorts and two shirts, so that you can "wash one, wear one, repeat" day after day. Remember to bring at least one warmer top, such as a long-sleeved t-shirt or fleece, for chilly evenings. Winter pilgrims will need a very warm layer.
Footwear
Footwear is very important. Be sure your shoes or boots fit well and are broken in before you arrive on the trail. Blisters are one of the primary complaints of pilgrims and can be painful enough to sideline your journey. Footwear should be supportive but light. We recommend merino wool socks, and particularly like Smartwool and Icebreaker socks. If you find yourself particularly prone to blisters, try wearing a thin liner sock beneath your main socks. Bring a pair of lightweight sandals to wear after hiking, when you'll be eager to get our of your hiking shoes. Something waterproof is preferable, to wear in the shower. Crocs and flip flops are both popular options.
Choosing a backpack/rucksack
Choosing a backpack is another important choice in Camino planning. For a warm-weather camino, a 30-45 liter backpack should suffice. Look for a pack that weight 3 pounds or less (1.5 kg), as heavy expedition packs with a lot of padding and stiff stays are not necessary for the Camino. We recommend heading to your closest outdoor specialty store and being fitted for the correct torso size. Try on a variety of packs, loaded with weight, to get a feel for which pack is most comfortable for you. The hip belt should transfer the weight to your hips, to spare your shoulders from bearing the brunt of the weight.
Sleeping bag
Most albergues do not supply sheets and towels, so plan to bring a lightweight one-season sleeping bag and pack towel. If you really want to save weight, consider carrying just a sleeping bag liner if you are walking in summer. Consider pre-treating your sleeping bag with permethrin to ward against bed bugs. Some people also carry a pillow case to put over less-than-hygienic albergue pillows. If you plan to stay in hotels instead of albergues, you don't need to carry a sleeping bag.
Sleeping bags are generally made of either synthetic or down fill, which creates loft (how puffy the bag is), which contributes directly to the bag's warmth. Down is lighter than synthetic fill, which makes it the preferred type for lightweight hikers. Synthetic is more affordable, weighs more, and insulates better when wet (although this is generally not a concern on the camino as you are sleeping inside each night).
Toiletries
Go light on toiletries, bringing no more than 3 oz/100ml of shampoo, conditioner, toothpaste, etc. This is the maximum size allowed in carry-on luggage. You can often refill toiletries along the way with items left behind in the albergues, or purchase refills inexpensively in grocery stores. Contact solution is quite expensive in Spain, so you may consider carrying two travel-size bottles if you wear contacts regularly. Also bring an extra pair of contacts in case yours get damaged or lost.
First Aid Kit
Bring a small first-aid kit with blister and wound care, as well as pain reliever (such as Advil/ibuprofen or Tylenol/acedominophen) and antihistamine (such as Benadryl). Pharmacies in Spain are well-stocked, though prices can be on the expensive side. Adventure Medical Kits makes a variety of reasonably-priced kits (often with a compact reference book) or you can make your own with a Ziplock bag and items from your medicine cabinet or pharmacy.
Electronics
Another category for packing is electronics. This tends to be a controversial topic for many Camino hikers, as some believe it is important to leave electronics behind in order to "unplug" from ordinary life and fully experience the Camino, while others enjoy the conveniences of their electronics. Only you can decide whether you want to carry electronics and which are appropriate for your journey. Remember to factor in the weight not only of devices, but also chargers, extra batteries, cables, etc. Also remember that Europe runs on 220 volt electric and have a different plug than North American and UK/Ireland plugs, so you will need a plug adapter. Recharging electronics can be a bit of a hassle, as albergues have a limited number of plugs and many pilgrims wanting to use them. One solution is to carry a small plug splitter so that can use a plug and share it, too.
Many pilgrims carry a small point-and-shoot camera. It may be worthwhile to carry several extra memory cards as you won't be able to dump your photos onto your computer.
Some pilgrims carry a mobile phone. If you have an unlocked mobile, you can purchase a Spanish SIM card and credit to make local calls (such as to reserve accommodations) as well as international text messages (if you want to update friends and family).
Pilgrims are increasingly carrying internet-ready smart phones or tablets, such as iPhones, iPads, etc. Wifi is largely available in cities along the camino, though some of the smaller towns and villages do not have wifi. An e-reader, such Amazon Kindle or Barnes and Nobel Nook, can be an efficient way for voracious readers to carry sufficient books along as well as electronic guidebooks and other planning materials! Very few pilgrims carry a laptop or netbook because of the weight and risk of damage or loss.
Internet is frequently available along the camino and many albergues are equipped with coin-operated computers, where you can surf the web for €2-4 per hour. Larger cities have internet cafes in about the same price range. In busy season, there is sometimes a line to use these machines and it is not recommended to use your credit card to make purchase (for train ticket, for example) on these public computers as there have been cases of credit card numbers being stolen.
Don't forget: good ear plugs and an eye mask, for comfortable sleeping even in noisy/bright albergues.
What not to bring!
Pajamas, with the lack of privacy, most people sleep in the clothes they will wear the next day
Full-size bottles of toiletries
Jeans, cotton cargo pants: heavy and take a long time to dry
A large supply of food or snacks (buy them along the way)
Anything you think you might use that isn't an essential safety item
Ultralight Backpacking
There has been an increasing trend in recent years in minimalist/ultralight backpacking, which means taking only the bare essentials in their lightest form. Most gear is manufactured within a commercial mind-set with extra bells and whistles that help to sell a product, but also add unnecessary strength and weight. The ultralight conversion should happen all-inclusively since reducing gear weight allows you to switch to products that require less strength to carry. For example, you can switch from boots to trail running shoes or to a lighter simpler pack if your overall load doesn't require the same amount of support.
Some ultralight backpackers carry everything necessary for overnight camping trips with an overall weight of under 10 lbs/4.5 kg (not including food and water).  Although there are certain compromises with the comfort of the gear, this approach can greatly increase daily distances and the versatility of your hiking experience.
Ultralight Examples
Ultralite backpacks with foam sleeping pads as frames (ZPacks, Gossamer Gear, Hyperlite Mountain Gear, Granite Gear, etc.)
Tarps/mosquito netting instead of tents
Sleeping bag liner instead of sleeping bag, space blanket as ground sheet, sleeping in clothes (warmer climates only)
Ethanol-burning stove that can be made from two tin cans
Titanium cookware
Loading your Backpack
Your fully-loaded backpack should be balanced and natural, without anything shifting or pulling you off balance as you walk, move and bend. A well-balanced pack will contribute greatly to your comfort and can help avoid muscle and joint pain as well as rubbing.
Most packs for the camino are top-loading, meaning the only entrance to the bag is from the top. Some packs are also side loading via a zipper on the side, or bottom-loading via a sleeping bag compartment. It's a good idea to pack your sleeping bag at the bottom, as well as other items which you will not use while you walk (e.g. sleeping clothes, toiletries). The heaviest items should be packed in the middle of your pack against your back for the best balance and comfort. Water, food and guidebook might be some of your more dense items.
Pack any items that you will need as you walk in a convenient quick-access place, such as the lid of your pack or an external pocket. Quick access items may include sunscreen, lip balm, a warm layer, rain gear, camera, cell phone, snacks, tissues, medical kit, etc. You may also want quick access to your wallet for purchasing cafe con leche and stamping your pilgrim passport at interesting sites. Many packs also include hip belt pockets, which are convenient for small items such as a small camera, snacks, cash and lip balm.
Mailing Things Ahead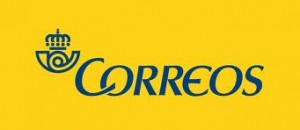 If while walking the Camino de Santiago you find you may have packed some items that you are not using (as inevitably we all do), the Spanish postal system (Correos) offers a handy solution. Extra items can be mailed ahead through a system called "Lista de Correos." The destination post office will hold your package for free for 15 days, from day 16 the charge is €1 per day (http://www.elcaminoconcorreos.com/es/envio-maletas.php).
Ask for the "paq peregrino" (pilgrim package) to get a special low rate. Packaging is available for reasonable prices at the post offices. The post office can help you correctly address your package. Below is an example for mailing to Santiago de Compostela:
[Your Name]
Lista de Correos
15780 Santiago de Compostela
A Coruña
You just need to go to the Post Office with your passport to pick up the package.
Another option is to send your items to Ivar Revke (of the Camino forum) who will hold packages at a safe location in Santiago for €15-25 (depending on size) for up to 60 days: http://www.casaivar.com/luggage-storage-in-santiago-de-compostela
Note that it is not recommended to mail items to Spain from abroad as packages can get stuck in customs and be complicated to retrieve.
If you prefer to mail your excess items to your home country, be aware that air mail rates to North America or anywhere outside of Europe are very high. If you won't need your items soon, you can save some money by sending the package "surface mail," rather than air mail. Surface mail packages are transported by ship and take 1-3 months to reach destinations in North American. Package carefully, as the long journey by ship can be rather hard on your poor package!